The World's First "Power Station+Projector" Gained Tremendous Positive Responses at 2023 HK Global Sources Mobile Electronics Trade Show!
---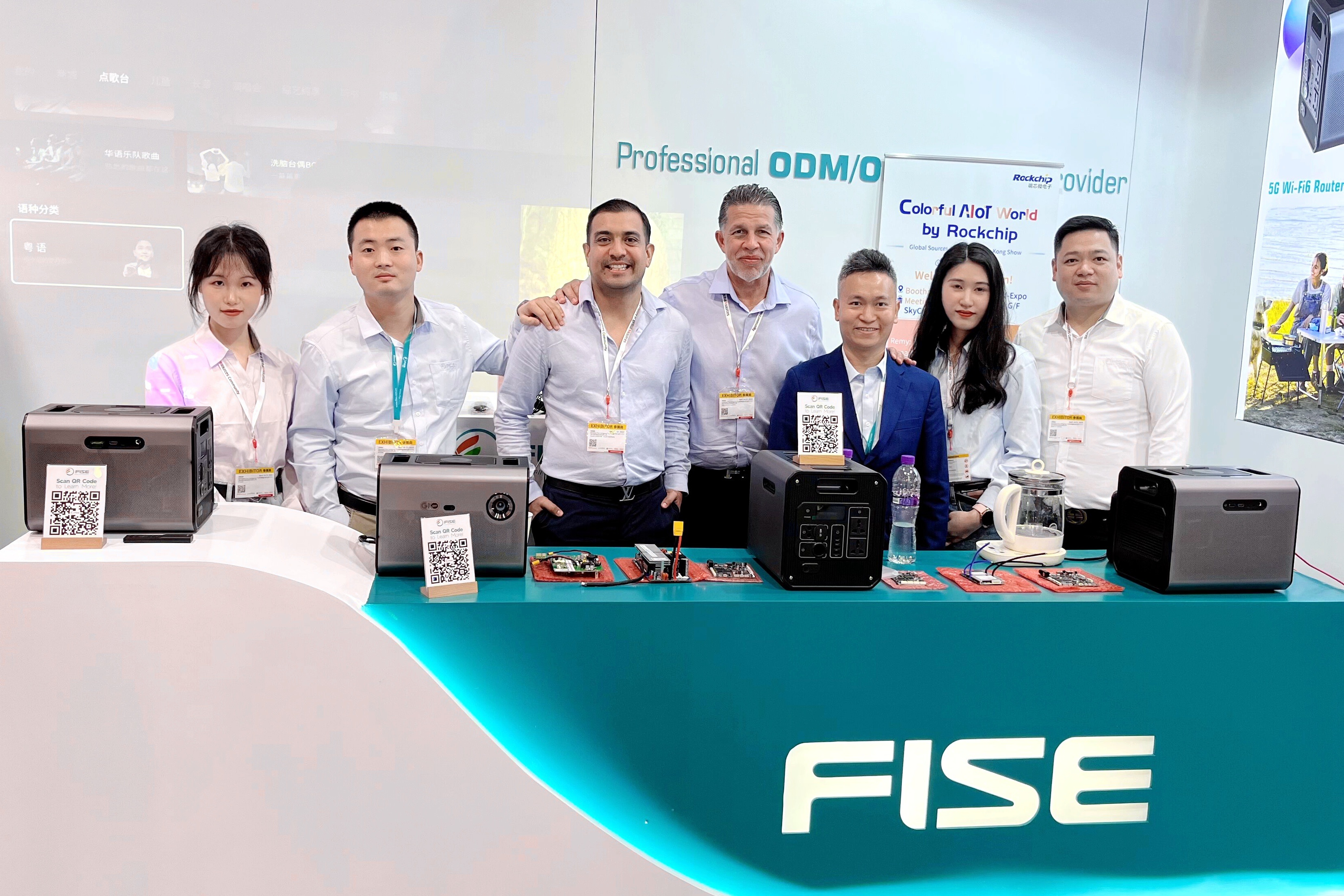 From April 18th to April 21st, the second phase of the 2023 Hong Kong Spring Global Source Mobile Electronics Exhibition was successfully held and concluded at the Hong Kong Asia International Expo. Fise Intelligence's globally innovative "power station + projector" new product received a lot of attention, attracting buyers from many countries and regions around the world. During the four-day exhibition, 30+ potential customers were interested, and potential orders exceeded $5 Million.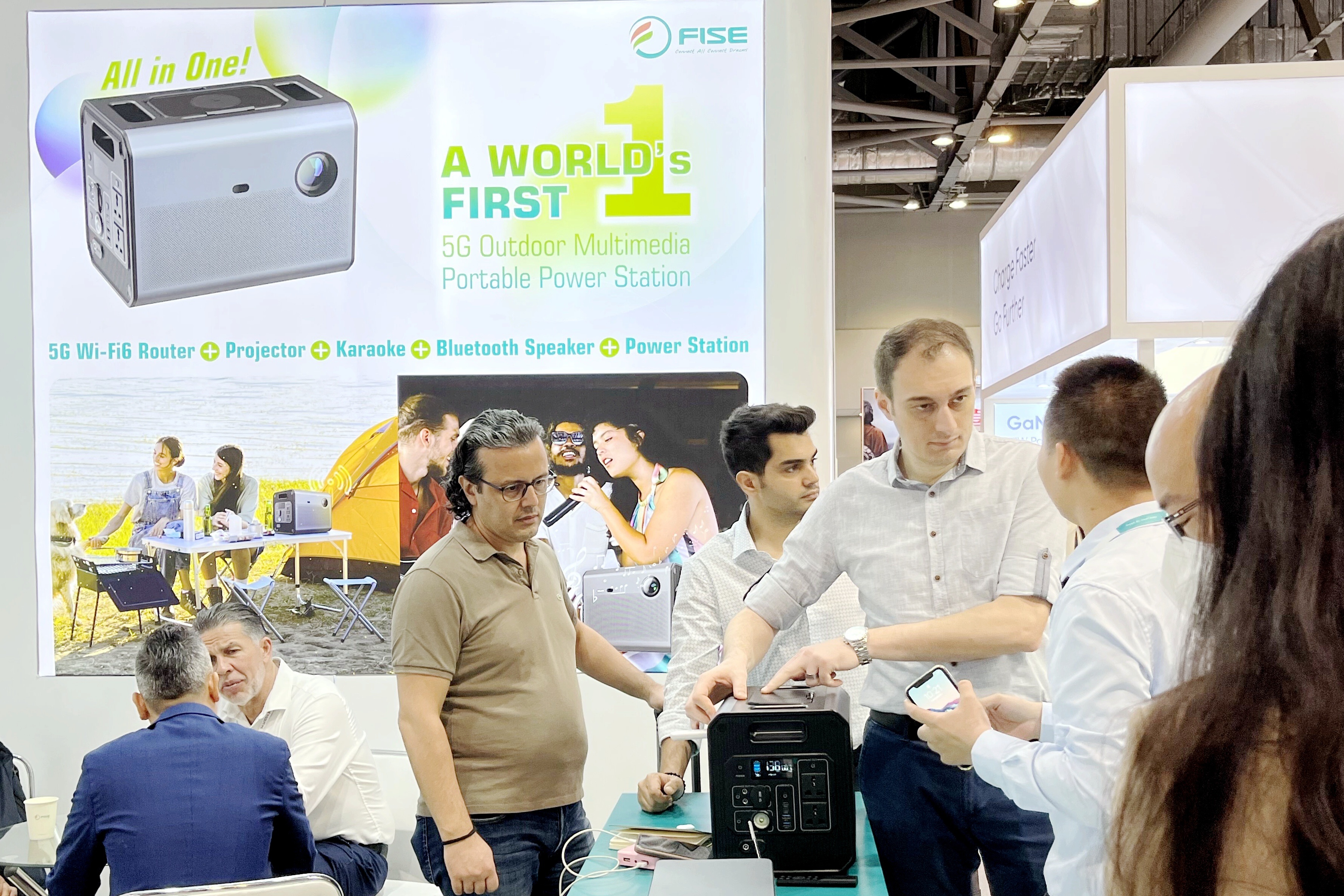 The Hong Kong Global Sources Exhibition is an influential B2B international trade and procurement event, held in two phases, bringing together more than 4,000 high-quality suppliers, over 8,000 booths, and more than 200,000 professional creative products and innovative technologies and design concepts. It attracted professional buyers from all over the world to participate in communication.
At this exhibition, Fise Intelligence, as a leading global solution provider in the field of smart hardware, showcased its innovative cross-industry new product – the multimedia power station entertainment terminal, which includes the "power station + projector" series and the "power station + Bluetooth speaker" series. Among them, "power station + projector" covers the two hottest incremental markets of power station and smart projector, filling the industry's gap in outdoor entertainment artifacts!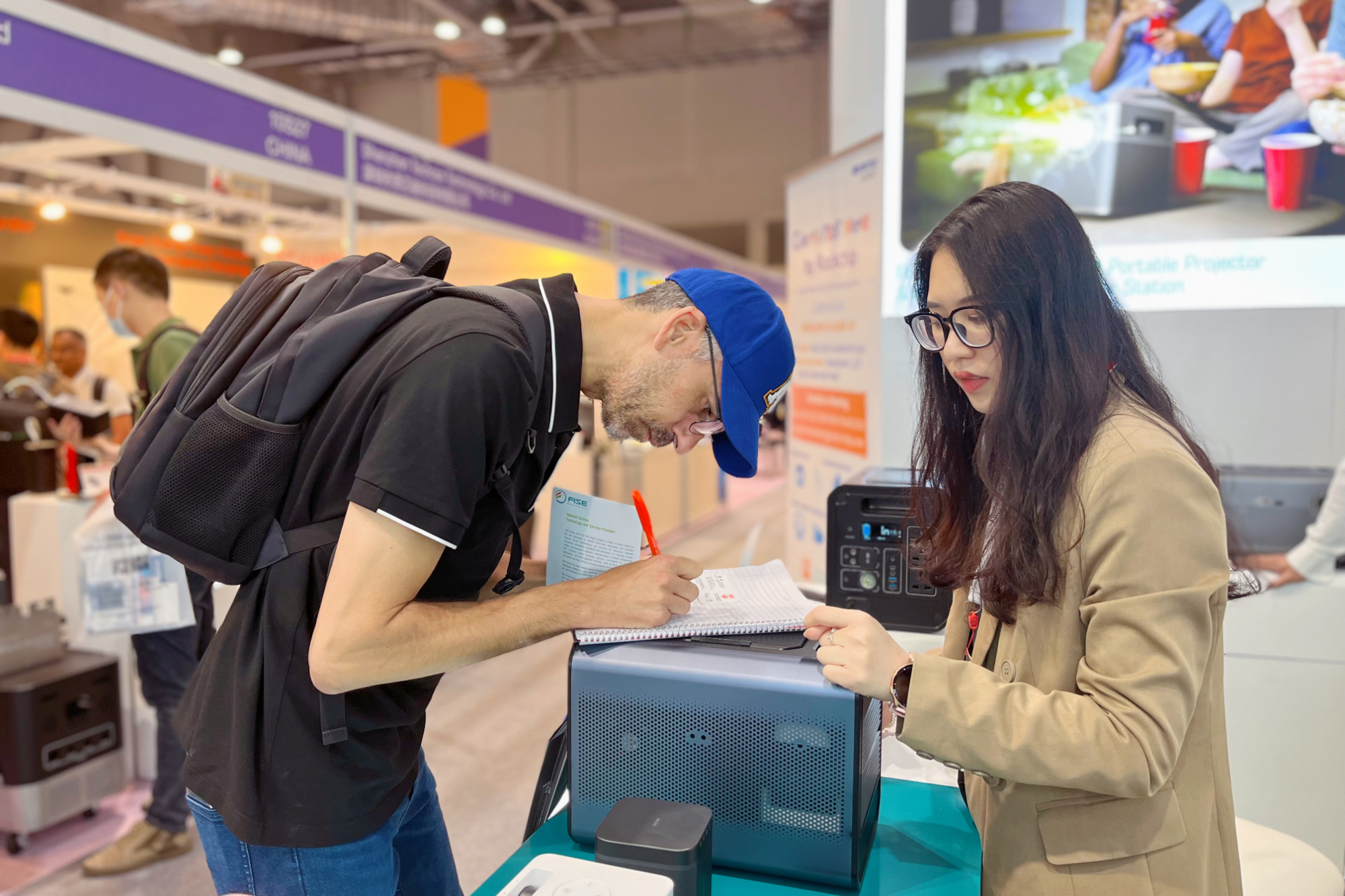 The G700 ULTRA is one of the "power station+ projector" series, which combines power station, projector with DLP technology, Bluetooth speaker, karaoke, and 5G/4G networks. It has an embedded 650Wh battery capacity and supports a maximum of 700W AC power output, which can simultaneously power multiple devices. The built-in DLP projector has a brightness of up to 700 ANSI lumens and supports wireless projection from mobile phones. It supports Wi-Fi 6 network and can provide stunning outdoor viewing experience. The Bluetooth speaker can provide high-quality audio output, and its volume is comparable to the market's trolley speakers, while its U-band dual microphone karaoke can add infinite fun to parties.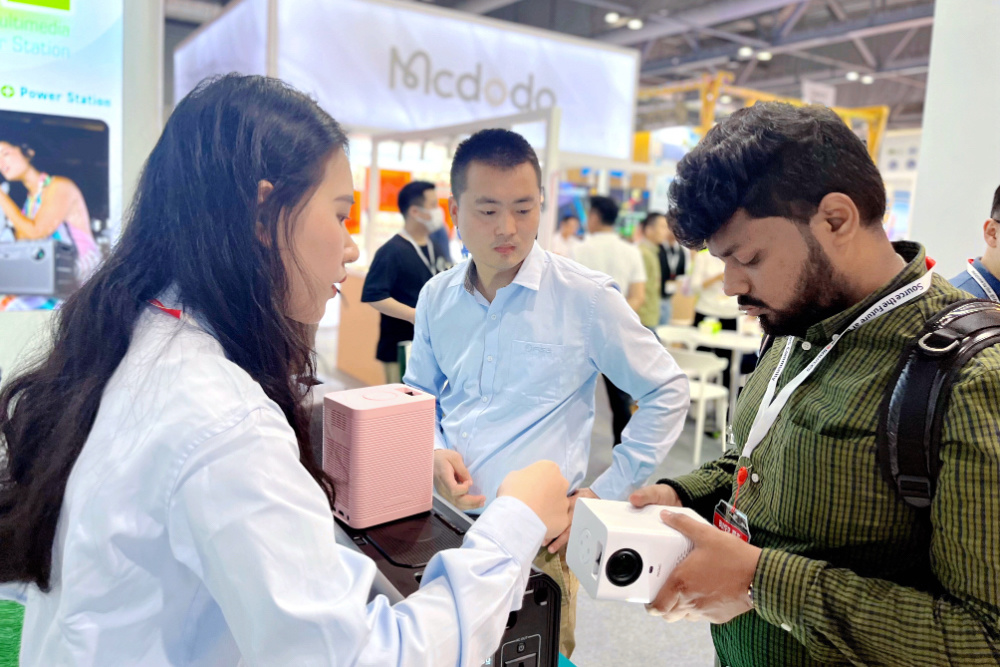 In addition to the above-mentioned creative new products, there were also the X series portable projectors and the S series commercial entertainment projectors. Compared with them, the G series outdoor multimedia power station entertainment terminal is more favored by high-end European and American customers. The X series portable projector is recognized by customers from Japan, Korea, Taiwan, and Southeast Asia because of its small and exquisite appearance. The S series commercial entertainment projector seems to have more market potential in the mainland of China.