Welcome and learn more about FISE Enterprise Technology Center
---
As a leading provider of smart hardware core solutions in the industry, Fise Technology is committed to providing global customers with mobile phones, smart wearables, and smart payment solutions, as well as ODM and OEM services. Fise Technology has established in-depth cooperative relationships with many well-known brands. Fise Enterprise Technology Center guarantees the security and reliability of products.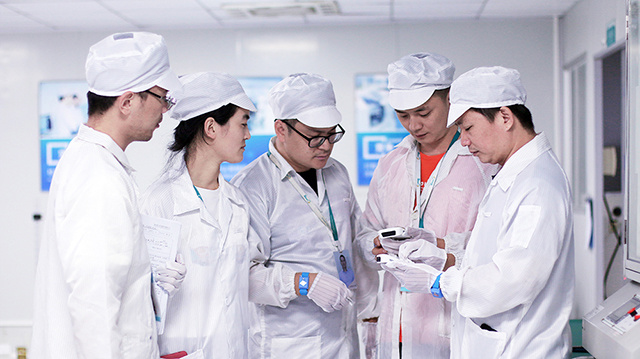 Fise Enterprise Technology Center provides professional product testing experiments. Since its establishment in 2014, it has been awarded Enterprise Technology Center in Longhua District of Shenzhen and Research Center for Smart Terminal Applicable Main Boards and Application Engineering Technologies in Guangdong Province in sequence.
This center owns a team of testing and calibration engineers with high professional ethics and skills. The engineers have more than three years of experience in testing and calibration in average, and all of them have obtained the ISO17025 laboratory auditor certification.
This center is divided into the mechanics test area, chemical test area, environmental test area, and RF test area. It has 43 international first-class testing devices with precise control, comprehensive functions, and stable performance, including 5 devices for environmental test, 28 mechanical testing devices, and 10 hardware devices.
In the mechanics test area, engineers can perform routine tests such as the slight drop test, soft pressing test, hard pressing test, twisting test, insertion and removal test, bending test, and button lifespan test. Engineers can also simulate transportation scenarios for vibration tests to ensure that products can run properly under various extreme conditions.
In the environmental test area, engineers can perform special tests such as the constant temperature and humidity test, thermal shock test, dust test, and high and low temperature test to ensure that products can maintain stable performance under predictable harsh environments.
In the chemical test area, engineers can perform the salt spray test, a common technical mean, to test the anti-corrosion ability of products. This test guarantees the reliability of products.
In the RF test area, engineers can perform the RF test, surge test, and electrostatic discharge test in accordance with international standards, such as the CCC, FCC, and CE standards to guarantee that products meet the design requirements.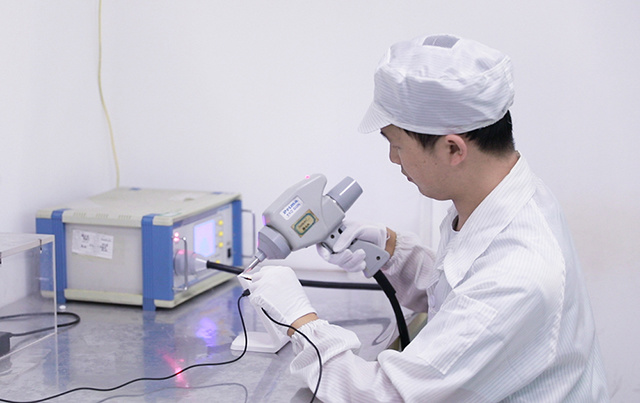 Electrostatic detection
At present, the test items and indicators of Fise Enterprise Technology Center not only meet the communications industry standard YD1539-2006 and the national environmental standard GB/T 2423, but also meet the military standard GJB 150 of some countries. The test scope extends from communication products and smart wearables to IoT products.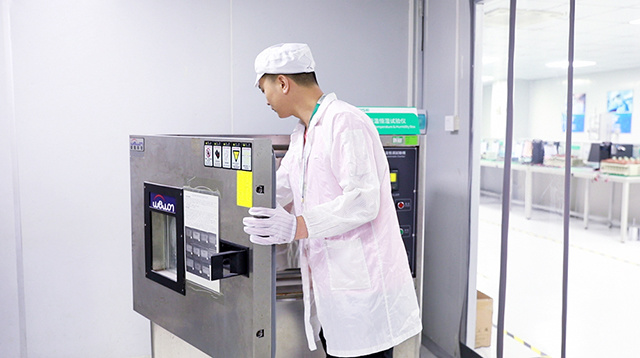 Constant temperature and humidity test
In the future, with the mission of "connect all, connect dreams", Fise Technology will continue to provide customers with cutting-edge technologies, high-quality products, and professional services, and strive to create a smarter and better world with customers.